Micro-practices for a New Gentleness
Micro-practices for a New Gentleness was named after diagram artist and philosopher Félix Guattari, who in The Three Ecologies asked to "organize new micropolitical and microsocial practices, new solidarities, a new gentleness, together with new aesthetic and new analytic practices." The instrument consists of 18 verbal prompts under the rubrics of premises, rules, and techniques. A semi-transparent, 3-d printed figurine holding a specific posture is associated with each prompt. The same posture is repeated as an image, attached to a large trefoil around which participants assemble. The Diagrammatic Instrument is to be activated by a facilitator, supporting a carefully focused conversation among the participants.

Vilém Flusser Archive, Berlin
Micro-practices for a New Gentleness was proto-typed at the Vilém Flusser Archive in Berlin as part of the Transmediale Vorspiel series, in January 2020. With about 20 participants, we explored uses of the instrument, including how prompts are delivered, hand-held figures are distributed, and improvisation is admitted, all while seeking to establish and maintain focus.
Index Art Book Fair, Kurimanzutto, Mexico City
In February 2020, at the Index Art Book Fair at Kurimanzutto, in Mexico City, the booklet and a small trefoil were presented at a stand as a 'publishable', and Micro-practices for a New Gentleness was performed as part of the programming with the full-scale instrument, including the 18 figures. Implementing what we learned in Berlin, we experienced a tight and successful workshop.
Studio Session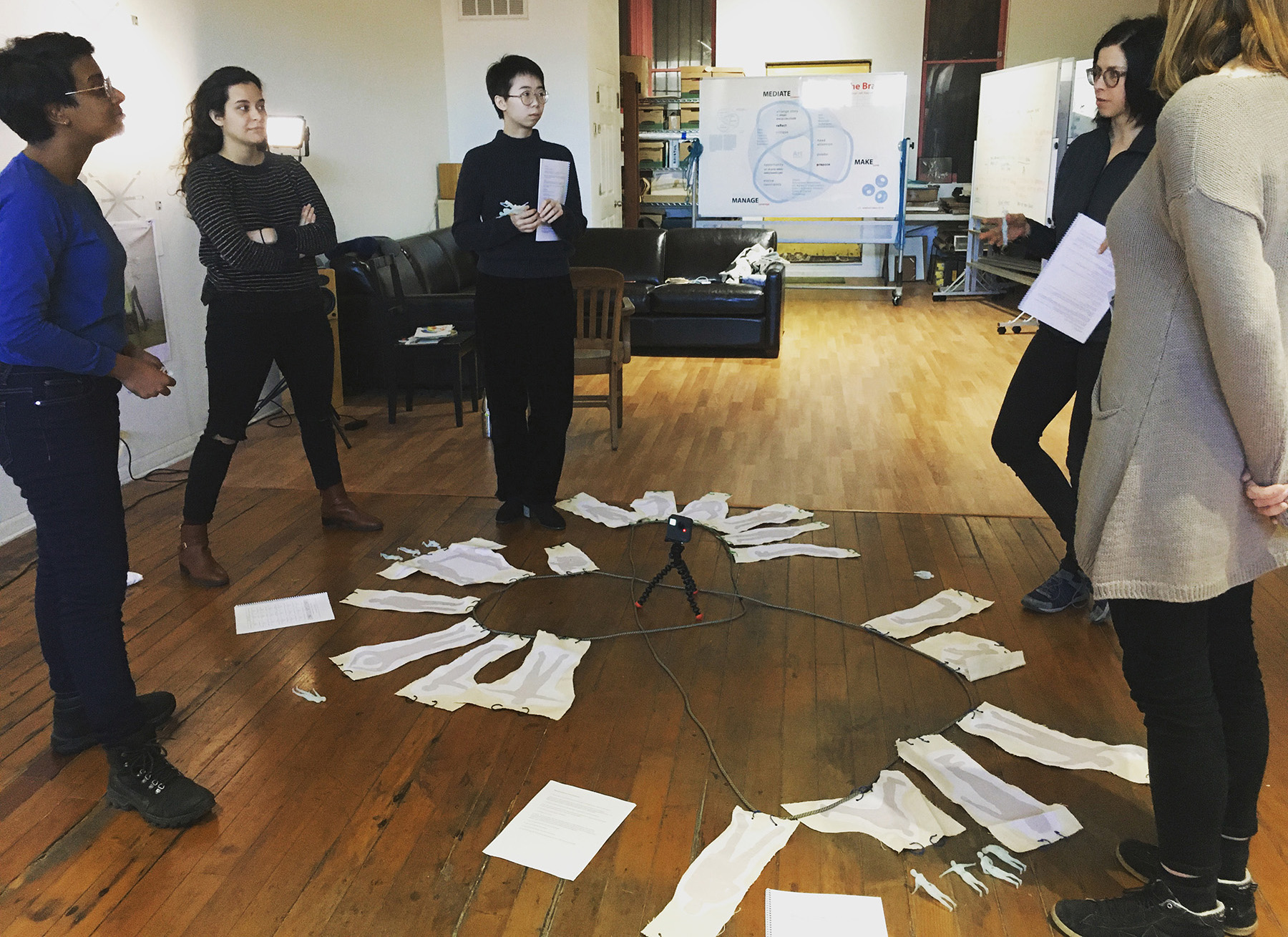 In March 2020, one in-person meeting before the pandemic allowed us to confirm that what had worked well in Mexico City was possible again. Participiants were HPAC visiting artist Veshalini Naidu, Mariela Acuna, Vicky Zhou, Margaret Valquist, and Desiree Foerster, who had already participiated in the prototyping session at the Flusser Archiv. Other scheduled events had to be postponed.


Performance Studies international convenings
After a long hiatus, and adapted to a new format,
three online workshops
took place, in August 2021, part of Performance Studies international, Constellate, Neighborhood convenings. The ability to reach out world wide was a boon.